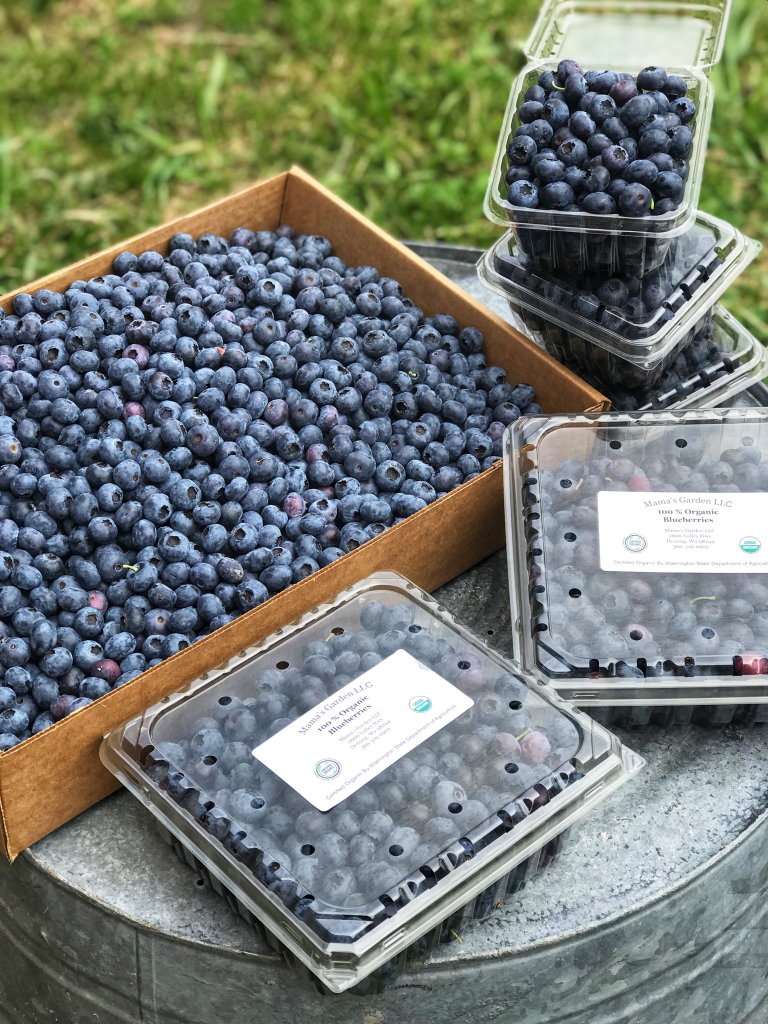 We will be opening tomorrow July 22nd for our u-pick!! Currently we are pick Reka and Bluecrop. Prices for our 2020 season are $3lb u-pick but if you pick 10lbs or more in a single picking the price will be $2lb. We also offer we-pick (preorder) if you'd like to skip the field or don't have time! Let us know! We also offer in our stand $5 pints and $10 2lb clamshells.
Grazing fee per car $5
Cash/Check. If we are available and around we'd be happy to take credit as well. However there will be times that we are not there and the honor system will be in place.
U-pick $3lb ($2lb If 10lbs or more is picked)
We-pick $4lb ( no minimum amount required)
With all that's going on we have a few suggestions.
There is definitely enough space for everyone to maintain 6 feet or more from each other so please respect each other space !
Masks are not required however if you feel the need for one please bring one .
We will have our washing station set up for you so please wash your hands before picking and after picking!
No pets allowed. It's going to be very hot so please just leave them at home versus leaving them in your vehicle.
If you feel sick or your little one feels sick please stay home we would be happy to pick an order for you.
Please keep an eye on your little ones while picking!
Most of all just enjoy yourself and being outside in this beautiful weather!!
Anytime you have questions please feel free to email us or call us .
Email mamasgarden3@gmail.com
The Mama's
Kim, Renee and Kelly