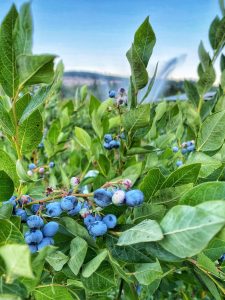 We have decided to close the blueberry patch for a couple of days. We had some really heavy picks over the past few days. The berries need some time to ripen! We will re-open on Thursday 8/4/22 for U-Pick! Please feel free to email us mamasgarden3@gmail.com if you have any questions. Current varieties are Reka, Draper and Blue Crop. More coming, like the Chandlers!
U-Pick is $3 lb.
We – Pick $4 lb.
Hours: Daily from 8am – 7pm
Cash, check or Venmo
Please remember to leave the pets at home! No dogs allowed in the blueberries or the garden area, thanks for understanding.