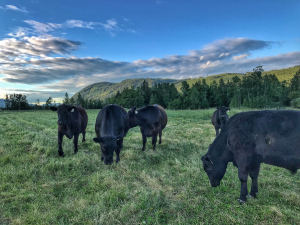 We are excited to be offering USDA grass fed Angus Beef! We have been purchasing locally raised beef here in the South Fork Valley from DeKriek Farms. We then raise them up out by Mama's Garden. We take great pride in providing good quality beef and having a stress free environment for them. Good beef comes from an animal and the land that is respected and taken care of. We invite you to try some and see the difference for yourself!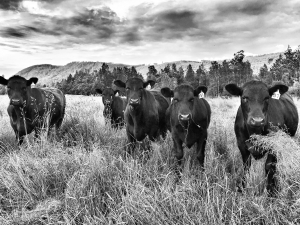 Our beef:
No added hormones
No antibiotics
No grain
Rib Eyes ~ Tenderloins ~ Top Sirloin ~ Roasts ~ Ground Beef ~ Hamburger Patties ~ Stir Fry ~ Kabobs ~ Briskets and More! Farm to Table ~
" Went last weekend looking for a few veggie starts ended up with a 5lb Brisket, went home and smoked it. Meat was excellent. Wanted to take a picture, but it got eaten up quicker than I could get my camera out! I'll be there today to grab more! This time I'll take pictures! 
"Brent R." Bellingham, Wa (7 months ago)