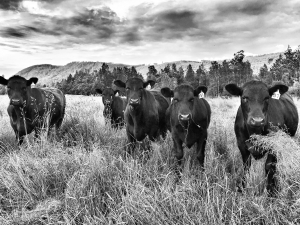 We are excited to be offering USDA grass fed Angus Beef! 
Our beef:
CLEAN = We do not add anything to our beef
Our Angus beef is pure and natural. We NEVER add anything to them. No added hormones, no antibiotics and no grain. Just simply grass fed! Our cows graze on pastures while enjoying a nutritious, pure diet of grasses. with no corn or grains. 
USDA Inspected 
We work with a local butcher shop that coordinates with a USDA inspector at the time of our butchering. Our meat is thoroughly inspected and approved by USDA standards. 
LOCAL
Our steers are purchased from Mama Kelly who outside of the garden has her own herd of Angus. Each year when she has a new group of calves we set aside a handful for Mama's. We then bring them when they are ready and raise them up out by Mama's Garden. We know from the beginning to the end how each animal is handled and each animal is cared for. It's very important to us to keep things local. 
HEALTHIER BEEF
We take great pride in providing quality beef at it's finest! Not only is it important that our beef is healthy for themselves, but their meat is healthier for you to eat. Compared to grain-fed beef. Here are just a few reasons why grass fed beef is better for you. 
#1: Grass-Fed Beef Has Fewer Calories.

#2: Grass-Fed Beef Helps Support Healthy Blood Sugar Levels.

#3: Grass-Fed Beef Contains Electrolytes.

#4: Grass-Fed Beef Helps Fight Cancer.

#5: Grass-Fed Beef Contains More Healthy Fats.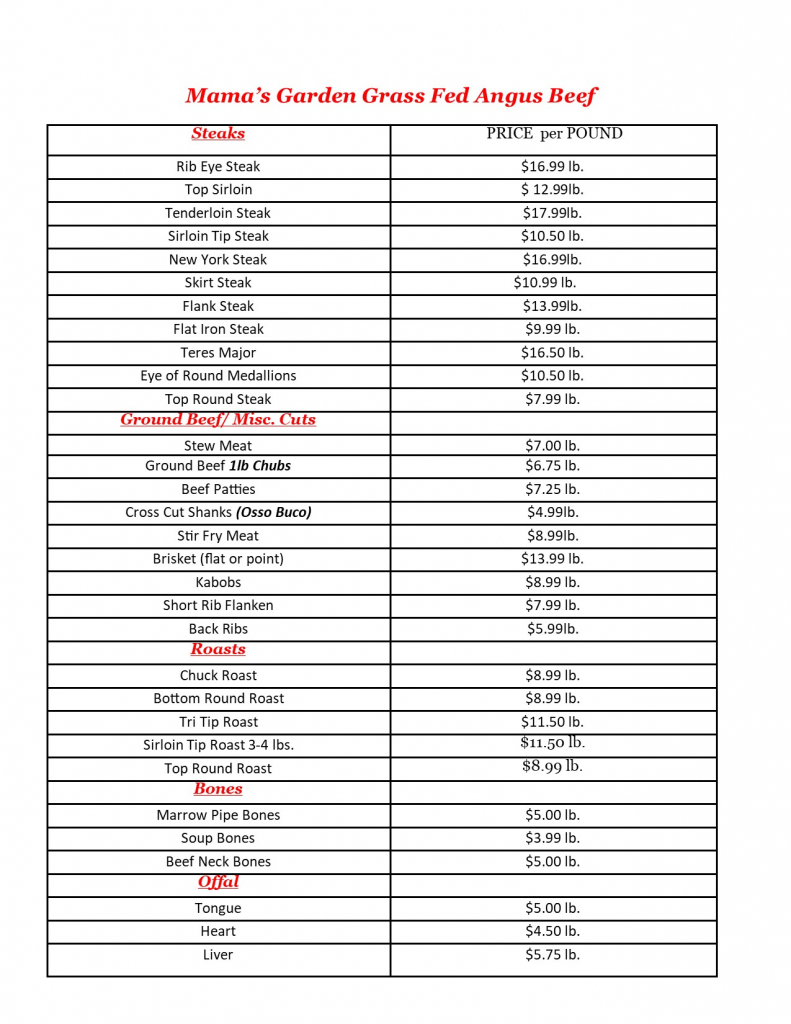 If you are interested in buying beef from Mama's please feel free to order via our website or email us at mamasgarden3@gmail.com
Please note that some of our cuts are up loaded on our website, however most are not at this time. So please contact us with your order if you do not see the cut you want as an option for ordering on our website.