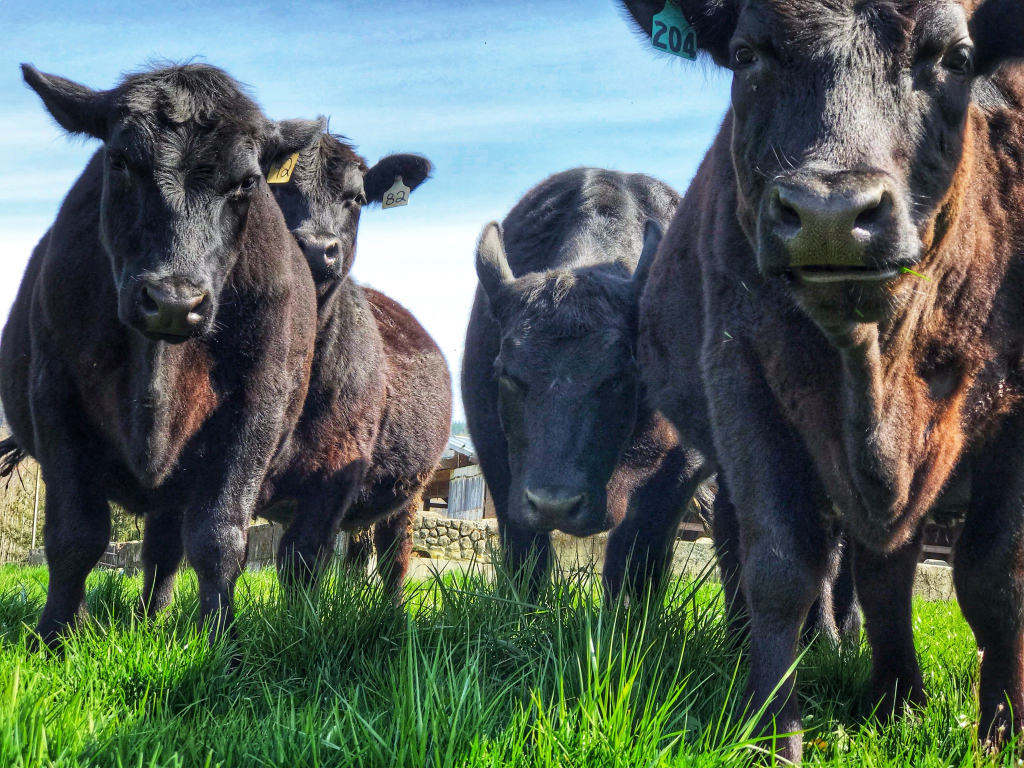 At Mama's Garden we offer a variety of cuts that are USDA processed and packaged locally. We currently have a few cuts available at this time and will be butchering again in May 2020. We will be stocked up once again! If you'd like more information about how to be notified of when it arrives and how to go about ordering, please email us at mamasgarden3@gmail.com We are happy to work with you on what best fits your needs. There is no minimum amount needed for ordering! It's our goal to provide the best quality of meat for you and your family. The texture and flavor of our beef is outstanding! Check out our reviews on Facebook at Mama's Garden LLC.
All of our beef is grass fed, no added hormones, no antibiotics and no grain. We raise our beef locally out here in the South Fork Valley of Deming, WA. Family owned and raised!
Currently we have the following cuts available.
Chuck Roasts, Top Round Roasts, Bottom Round Roasts, Rump Roasts, Short Ribs, Flanken Ribs, Soup Bones, Top Round Steak, Tip Steak, Stir Fry cuts and Briskets. For more information, details and prices please contact us via email.
The Mama's ~ Renee, Kim and Kelly